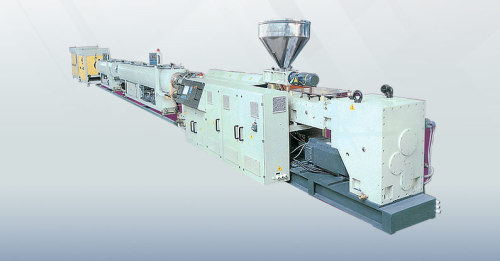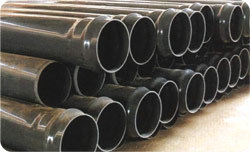 PVC plastic pipe extrusion machine-Zhongkaida Plastic Machinery
Description
PVC pipe production line
Production equipment features:
Mainly used in the production of U-PVC, C-PVC water supply and drainage large diameter pipe.
It consists of a twin-screw extruder, a machine head, a vacuum sizing device, a multi-track tractor, and a cutter turning frame.
Conical, parallel twin-screw extruders are selected according to different needs.
PVC pipe die series φ10mm-φ630mm. The distribution of residence time on the cross-section of the fluid is uniform, the temperature distribution of the melt is uniform, and the special die design reduces the time for changing the mold.
The sizing of PVC pipe and the sizing sleeve with pre-cooling device at the inlet end are suitable for high-speed extrusion of pipes.